So this totally was NOT the first thing i had in mind for my last halloween at home but uh i was stuck working.... i took a few pictures but nobody but these 5 would let me take them haha and of course i didn't get any of me sorry... it was pretty fun tho!!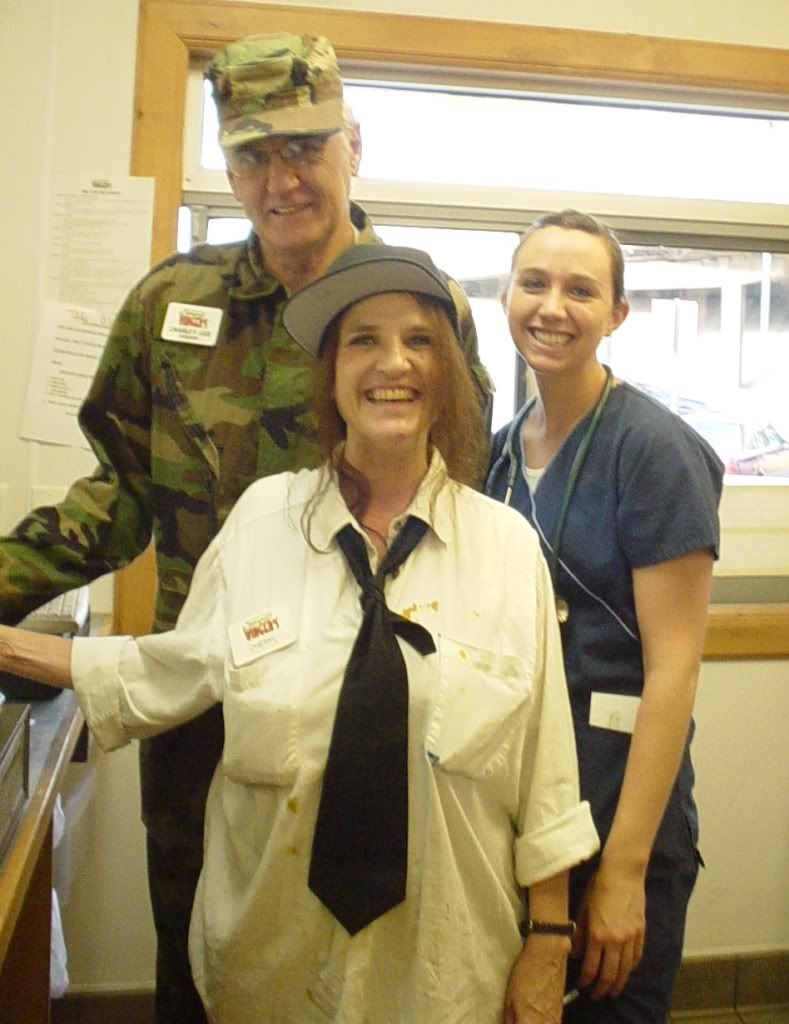 this is Charlie Cheryl and Stacy
Charlie and cheryl are some of the managers there and stacy is a server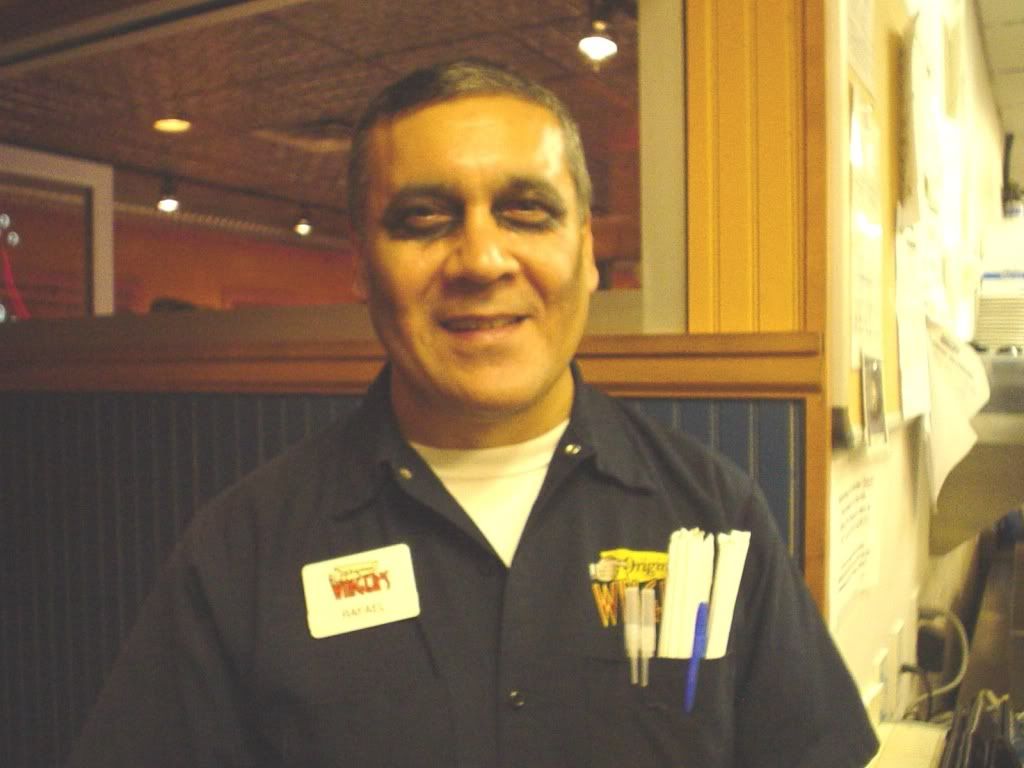 This is Rafael he is one of the nicest guys you will ever meet!! he felt left out because he forgot to dress up so i put some make up on him... so he was a "dead server" haha it didn't really work like i planned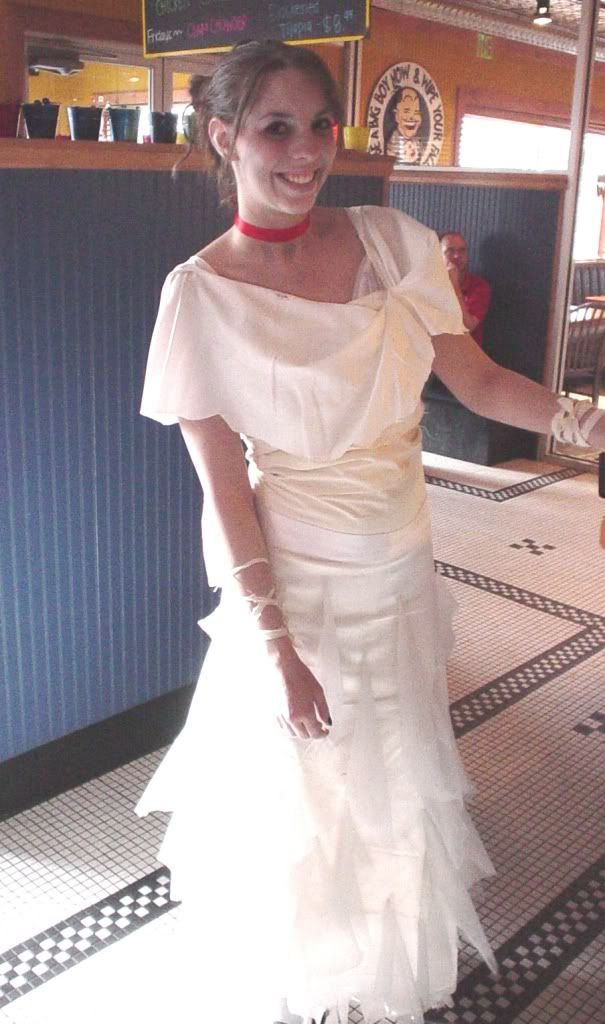 This is Heather she was saposed to be a ghost but everyone thought she was a bride or something idk haha she was by far the prettiest tho!!